Psychosynthesis Counselling and Psychotherapy in Shropshire
I am a UKCP registered and accredited psychotherapist, counsellor and supervisor based in Shropshire. I work from quiet, centrally located therapy rooms in Shrewsbury and Ludlow, offering individual therapy for adults of all ages. I also offer clinical supervision, both in person and online.
Whether you are struggling with a particular problem or challenge, finding everything too much, or looking to deepen your awareness and understanding of yourself in order to get more out of life, I may be able to help you, or someone you know.

Seeking counselling or psychotherapy doesn't mean there's something wrong with you. It means you're taking a step towards improving the quality of your life.
Counselling and psychotherapy are recognised as being effective in addressing many issues, such as:
anxiety · depression · loss · bereavement · stress · trauma · anger · low self-esteem · sense of emptiness · relationship difficulties · loss of purpose · low self-worth · lack of confidence · feeling stuck · troubled relationship with food / body image · disordered eating · feeling sad
By listening closely to what is being communicated through a symptom rather than setting out to eradicate it, by giving it the attention it needs and working through it together, we may reach a place of deeper healing.
My therapeutic approach, psychosynthesis, seeks to support you in unlocking hidden potential which may be contained within a painful issue or symptom, enabling you to let go of survival mechanisms and reconnect more deeply with your true self.

In this way it can become possible to move from a place of distress or brokenness to empowerment, from confusion to clarity, from hopelessness to fulfilment.
There are plenty of counsellors and psychotherapists in Shropshire, mid-Wales and the West Midlands, but very few who offer psychosynthesis counselling and psychotherapy.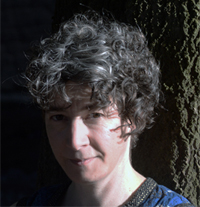 To find out more about Aspen Counselling and what I offer, please browse this website and do contact me for more information or to arrange an exploratory session.